The fastest growing country in the world.

Due to the release of the No. 65 document of the Ministry of Public Security, the building insulation material market in 2011 presented two situations: under the situation that the organic insulation material market was at a loss, the inorganic insulation materials seized this opportunity, and the A-grade inorganic insulation materials appeared. An unprecedented rapid development trend.

Organic insulation materials are poised for growth, in which phenolic insulation board materials have been rapidly developed, while EPS and XPS materials have slowed down due to their own limitations; polyurethane insulation materials have been developed due to flame retardant standards and other issues. Restrictions, but the overall impact is not large, B1 grade polyurethane insulation materials (including spray-type, sandwich-plate composite materials) have grown rapidly in terms of both technical and market share, and have been widely recognized by the market. At present, polyurethane insulation building materials with flame retardant grades B1 and B2 are still in use, but B3 grade materials are basically limited.

The rapid development of phenolic insulation board, as an organic insulation material, indicates that phenolic insulation board is a promising exterior wall insulation material. In the year of 2012, the Guangxi Zhuang Autonomous Region will implement a demonstration project for new waste wall materials, requiring the production of new wall materials to reach 15 billion standard bricks and completing 19 counties. The "forbidden" task. Guangxi will also formulate work opinions on accelerating the adjustment and upgrading of the wall material industry structure, requiring the completion of the elimination of backward brick kiln furnaces such as the 24 or less wheel kiln within a time limit, shutting down all clay brick production lines and annual production scale of 30 million pieces. A shale coal gangue production line below the standard brick. In addition, it is also required to strengthen the registration and filing system for wall materials and process equipment.

§ From China Wall Materials Information Network Mingguang City, Anhui Province needs to take measures to promote the transformation and upgrading of the wall material industry to implement the national policy of eliminating backward wall materials and vigorously develop new wall materials. Since the fifth period, Mingguang City, Anhui Province has eliminated batches. The backward clay brick and tile enterprises have built a new wall material enterprise. The new wall material industry has developed rapidly, but due to the rapid development, there are many problems such as large number of enterprises, small scale, few product varieties, and irregular management. Promote structural adjustment, transformation and upgrading as soon as possible to meet the needs of the construction market.

§Business from China Building Materials Network

(Finish)




PVC Wooden Ceiling Tiles are new materials for interior decoration.

Offer more wooden patterns for choosing in decoration,or customized.

Feature

1. Fireproof

PVC Wooden Ceiling Tiles is non-flammable and conforms to the national grade B1 standard (GB8624-2012 Grade B1).

2. Water-proofing and moisture-proofing

The product is allowed to long-term expose to moist environment.

3. Easy to install

PVC Wooden Ceiling Tiles is easy to cut, saw nail, stick. it has a smooth finish one side that can be taped and jointed ready for decoration including wallpapering, painting, texture coat and veneer, and a rougher side for tiling.

5. Environment

PVC Wooden Ceiling Tiles does not contain any organic solvents, formaldehyde, asbestos, oils or other toxic substances that can have a negative impact on the environment and waterways.



| | |
| --- | --- |
| Specification size | 1220mm*2440mm |
| Surface Finish | High UV coating |
| Thickness | 1-9mm |
| Color | Customized colors |
| Hardness | 3H-6H |
| Materials | PVC |
| Type | PVC Wooden Ceiling Tiles |
| Installation | Easy installation |
| Life Span | 15 years |
| Place of original | China |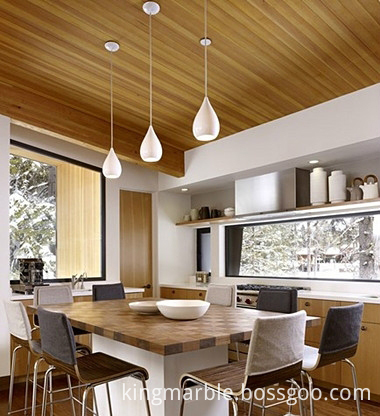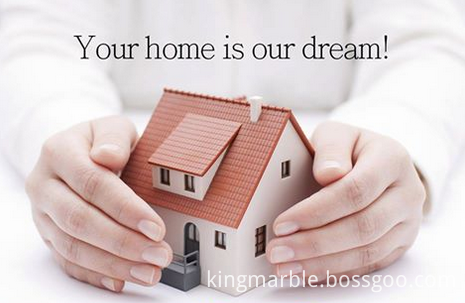 PVC Wooden Ceiling Tiles

Wooden Pattern Pvc Ceiling Tiles ,Wooden Design Pvc Ceiling,Wooden Color Pvc Ceiling Tiles,Modern Wooden Ceiling Tiles

Shandong Kingmarble Decoration Materials Co.,Ltd , https://www.pvcpanel.de